Elimuswift – The Ultimate School Manager is designed to integrate the disparate school processes of financial management, enrolments, student management, student behavior, timetabling, and academic reporting into a user-friendly, technologically advanced solution.
Elimuswift is developed to be robust, powerful and extremely flexible in all aspects with an intuitive user interface, Hence
providing secure access to data from any location (on and off School) via a web browser. It can be integrated with an existing school website or portal and can be fully configured to provide appropriate access to the wider school community including teachers, staff and parents.
A single solution covering all aspects of school management including student administration, finances, academic and timetabling.
Customizable to fit your individual school's needs.
Support for multiple payment gateways and currencies
SMS and E-mail notifications to parents relaying various information
Supports over 10 languages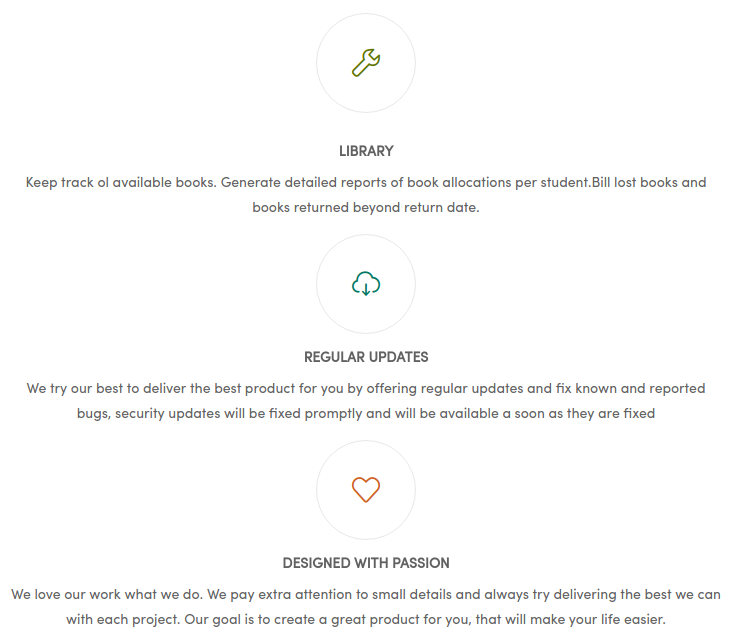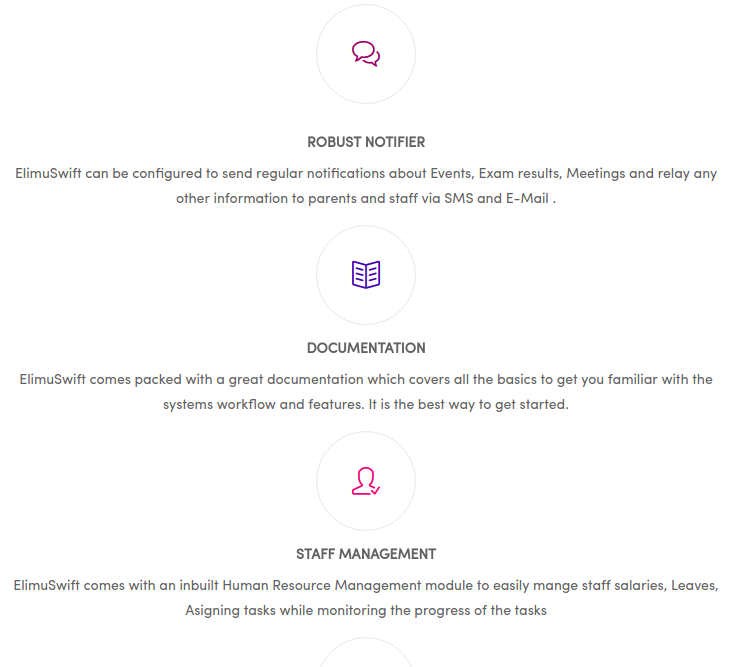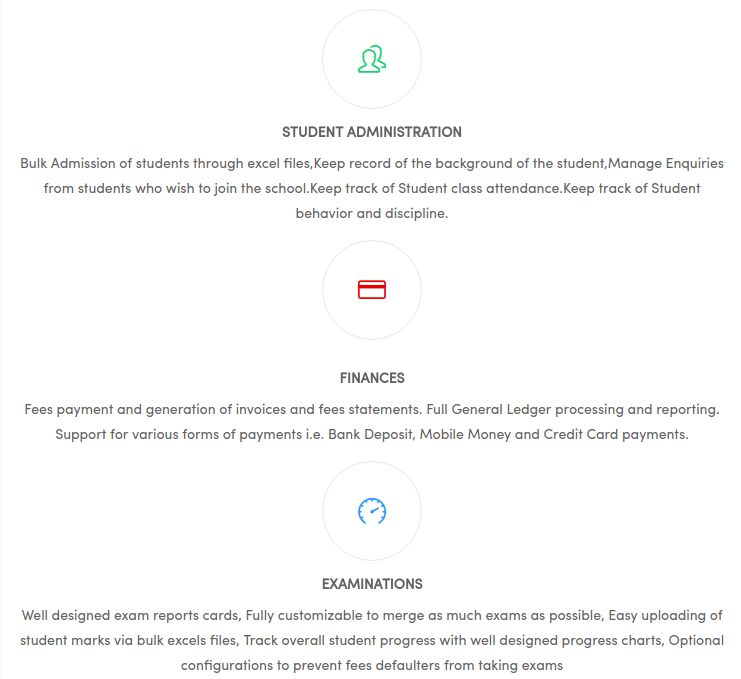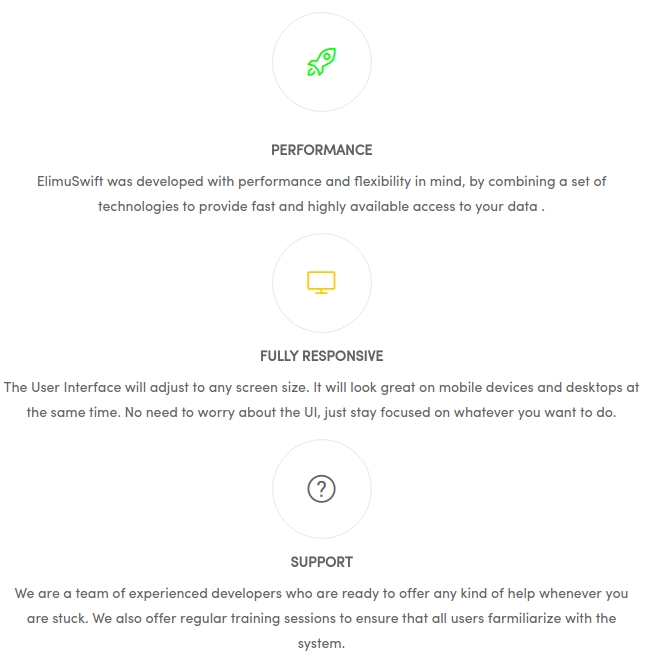 Main Features
Student Administration
Bulk Admission of students through spreadsheet files
Keep record of the background of the student
Keep track of Student class attendance.
Keep track of Student behavior and discipline.
Comprehensive dormitory module to manage allocation of assets.
Finance
Fees payment and generation of invoices and fees statements
Full General Ledger processing and reporting
Track Fees Defaulters and overdue invoices
Support for various forms of payments i.e. Bank Deposit, Mobile Money, Credit Card, Cash and more..
Send timed Email and SMS notifications on fees statements balances and invoices.
Easy management of expenses and providing balance sheets for easy follow up
Budget planning
Examinations
Well designed exam reports cards.
Fully customizable to merge as much exams as possible
Easy uploading of student marks via bulk excels files.
Track overall student progress with well designed progress charts.
Library
Keep track ol available books
Generate detailed reports of book allocations per student.
Bill lost books and books returned beyond return date.
Compatible with barcode/or code scanners for easy management of books